Asbestos Abatement & Removal
Professional Asbestos Remediation Services
Asbestos is a highly hazardous material that requires expert evaluation and removal to help ensure the safety of building occupants.
TEC provides professional asbestos assessment, abatement, and removal services for a wide range of industries.
Our in-house Industrial Hygienists (IH) and contractors will determine the extent of the asbestos contamination and safely remove it from your premises.
Advantages of Partnering with TEC
Expert Asbestos Removal
The abatement professionals at TEC hold a wide range of licenses and certifications that help ensure the highest standards of safety and competency in every project we undertake.
Independent Testing
We utilize an independent 3rd party to conduct air sampling testing and document a clean environment after completing the abatement process.
Safety is Priority # 1
Our in-house Industrial Hygienists and contractors follow strict safety protocols to ensure the health and well-being of your building occupants.
We're a Lead-Safe EPA Certified Firm
At TEC, we take pride in being a Lead-Safe EPA Certified Firm that allows us to perform lead-related activities. Our team of experienced professionals strictly adheres to EPA guidelines, employing state-of-the-art techniques and tools to identify and remove lead-based hazards safely and effectively.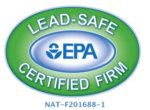 What Is Asbestos?
Asbestos is a heat-resistant fibrous mineral used for many years as an insulating material in buildings. It is often found in the attic, wall and piping insulation, roofing materials, or vinyl floor tiles installed before the 1970s or 1980s.
Today, asbestos is a known environmental and health hazard and is no longer used in construction. However, it is still present in some older structures. Inhalation by people is the primary issue and safe removal is necessary to protect occupants, owners, employees, and other site visitors.
When a structure is under renovation, being demolished, or undergoing maintenance, identifying the presence of asbestos and managing abatement is critical to ensure the safety of those who might come in contact with the material. 
How Does the Asbestos Abatement/Removal Process Work?
Before work can begin on a structure, the presence of asbestos must be identified and the condition properly assessed. If asbestos is detected, deemed to be in poor condition, or a threat to safety, a plan for successful abatement should be put in place. Acquiring regulatory permits and notifying appropriate agencies are just as important as coordinating site-specific health and safety plans.
Our general abatement and removal process is as follows:
Identification & Notification
Identify the scope of work (ID SOW) and confirm the exact square footage (or volume) to be removed. 

Presumably, some testing was done to confirm the presence and/or it's being presumed the asbestos or lead exists due to prior knowledge or date of construction (pre-1978)

Notify regulatory body of work (differs by jurisdiction)
Preparation
Cordon off area 

Put up signage

Set up critical barriers (seal off HVAC vents, etc.)

Depressurize sprinkler systems if applicable

Set up containment – 6-mil poly

Create negative pressure enclosure – calculate # of air exchanges needed

Set up 3-stage decontamination for workers
Abatement
Remove via a wet method to control dust within containment

Use HEPA vacuum as needed

Wrap debris in 2 layers of poly for offsite disposal
Removal & Final Testing 
Conduct visual observation, air sampling, personnel air samples, etc.

Conduct final clearance sampling 

Dispose of waste

Breakdown containment
How Much Does Asbestos Testing, Abatement, and Removal Cost?
There is a wide range of factors that can influence the total cost of an asbestos project, including:
Square footage of contaminated area

Accessibility issues

Local disposal fees

Building-specific costs

Asbestos type

Outside factors (e.g., hiring security for the job site, etc.)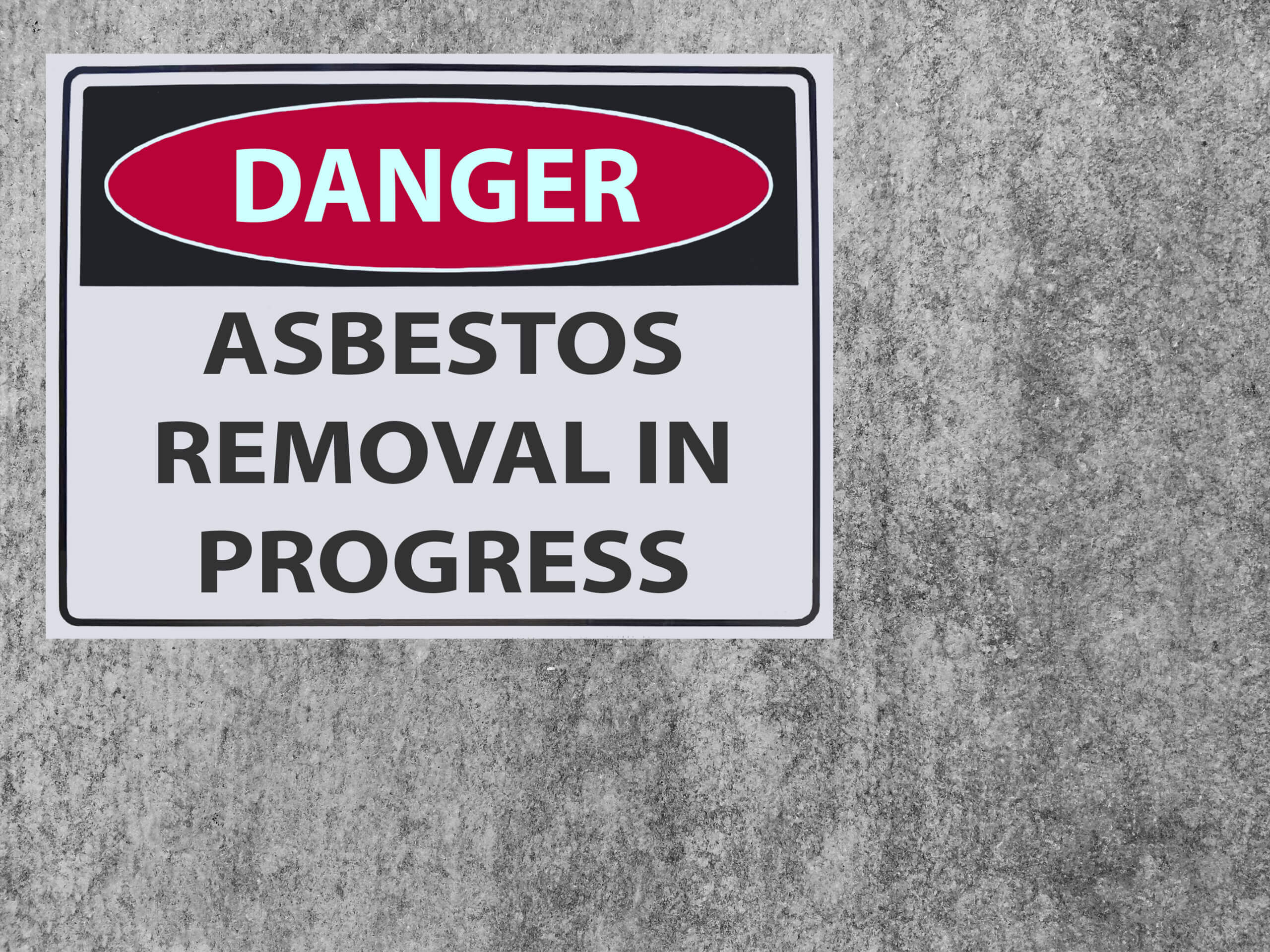 Industries We Work With
Total Environmental Concepts routinely provides asbestos removal and abatement for industries including:
Why Choose TEC?
TEC partners with clients across the Mid-Atlantic to ensure a safe, streamlined, and successful abatement outcome for hazards such as asbestos, lead, and mold.
Our asbestos abatement projects are overseen by John Ray, a Certified Industrial Hygienist (CIH) with more than 30 years of experience in the environmental industry. 
Mr. Ray earned a Master's Degree in Environmental Engineering from Johns Hopkins University and currently serves as a technical expert to the Virginia Department of Environmental Quality's (VDEQ) State Lead Program. 
We work closely with our clients to provide them with custom-tailored abatement solutions. While every asbestos abatement project is unique, we have the ability and competence to solve any unforeseen challenges that may arise.
Frequently Asked Questions
To determine if your property is contaminated, you will need a licensed asbestos contractor to come out, assess the situation, and remove the asbestos materials. Our highly trained and certified Industrial Hygienist will conduct a thorough inspection and take various samples. We then send the samples to an accredited laboratory to confirm the presence of asbestos.

Asbestos exposure can lead to a wide range of debilitating and deadly conditions, including lung cancer, mesothelioma, and asbestosis. These diseases are caused by the release of fibers into the air and can take years or even decades to manifest.

There are very strict procedures involved with safely identifying, containing, and disposing of asbestos-containing materials. Workers use specialized equipment and follow a set process to prevent the release of asbestos fibers during the process. This includes isolating the work area, utilizing negative air pressure/air filtration systems, using plastic sheeting, and properly decontaminating workers and equipment.

The actual length of time it takes from start to finish for an asbestos removal and disposal project can depend on a wide range of factors including but not limited to:

Permitting & administration
Size of the contamination area
Type of asbestos
Unforeseen circumstances
Asbestos & Lead Abatement Resources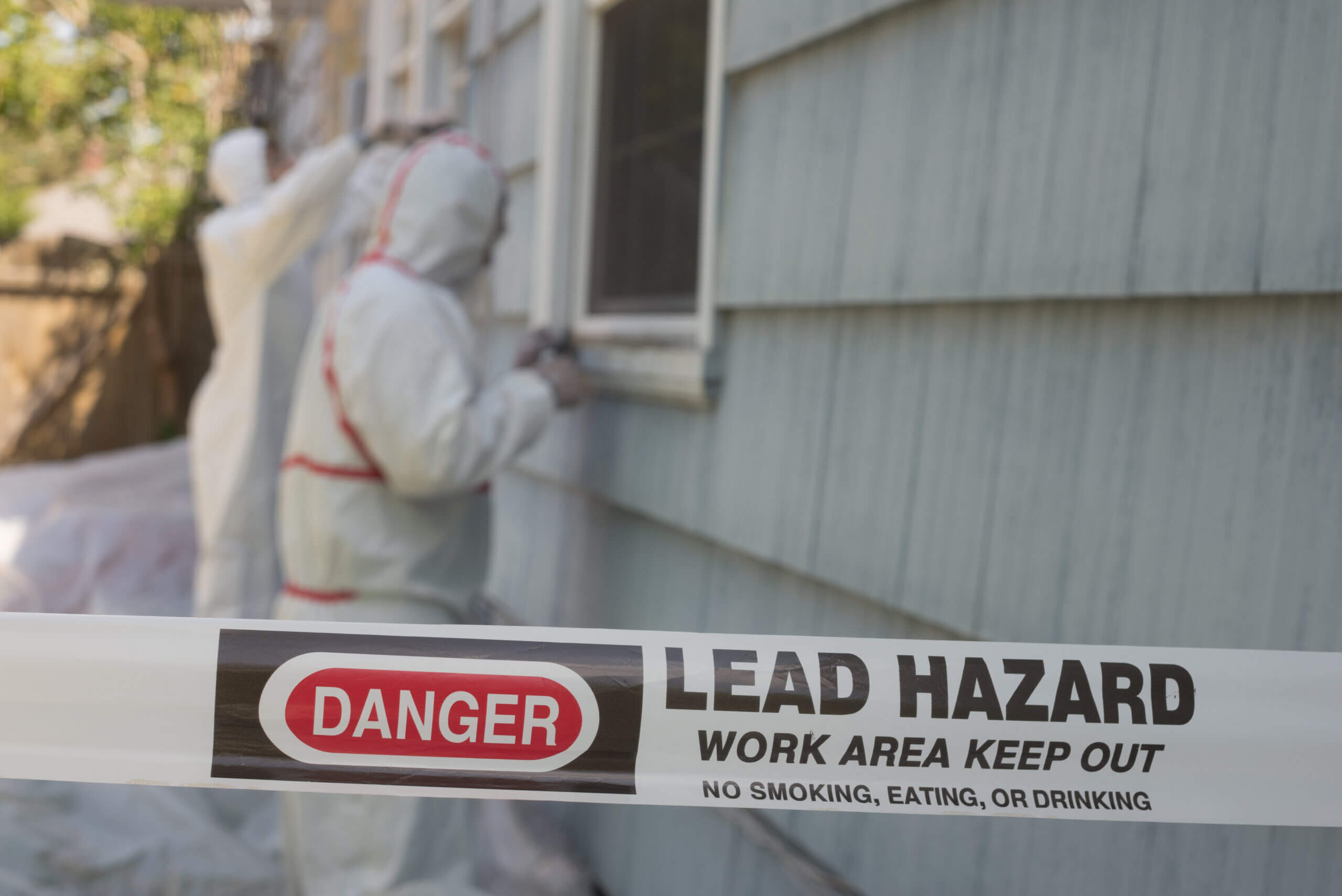 How Much Does Commercial Lead Abatement Cost? 
Learn about the various factors that can affect the overall cost of a commercial lead abatement project.
Do I Need to Survey for Asbestos Material in My Commercial Property? 
Discover if you need to have a survey performed if you suspect your commercial building contains asbestos.