Total EV Charging is a division of Total Environmental Concepts (TEC) that specializes in EV charging solutions throughout Maryland, Washington D.C. and Northern Virginia.
Total EV Charging focuses on the installation and ongoing maintenance of Level 2 and Level 3 EV chargers both at residential as well as governmental/commercial sites. TEC's long history of providing fueling facility services for the governmental/commercial clients means that we understand and have experience dealing with site specific conditions and meeting our clients' expectations to have a successful project. We decided to expand our charging services to residential to make a larger impact and to do our part to speed up the transition needed to improve our environment. Our staff have years of experience so, whether you're looking at dozens of EV Chargers for an entire fleet or for a single EV Charger for your garage, Total EV Charging has you covered!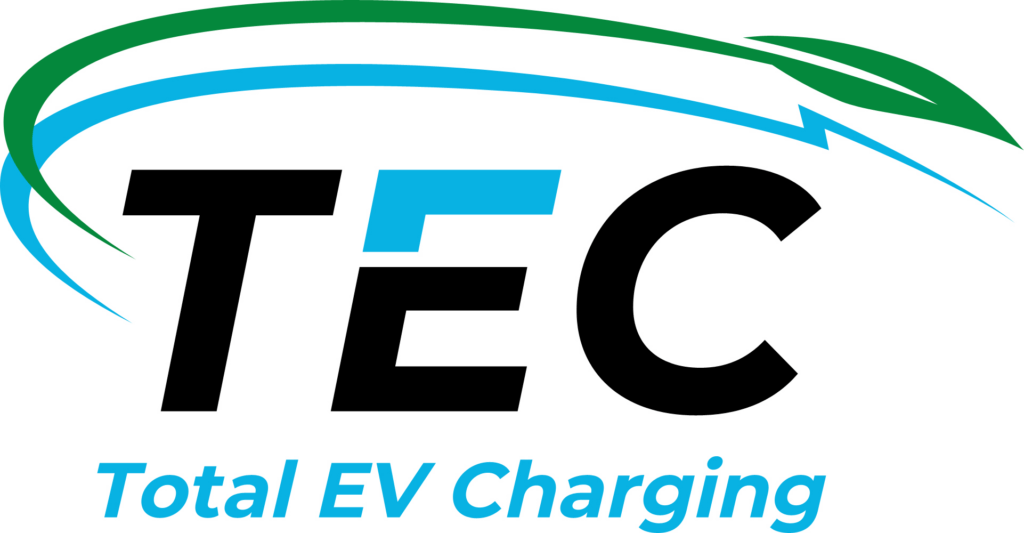 Residential EV Charging Stations
If you own an electric vehicle, TEC can install an EV Charging Station for you at your home! Most Residential EV Charging Stations are Level 1 Chargers. All that's required prior to installation is pulling an electric permit – depending on your jurisdiction, this could take a day or up to two weeks. Once your permit is ready, TEC can install your EV Charger in just one or two days!
Forget the hassle of finding a public charger and let your vehicle charge while you sleep!
Commercial EV Charging Stations
TEC can help you transform your business into an EV-friendly environment. Most commercial installations involve Level 2 EV Chargers. Whether your business needs a single charging station or several rows of EV Chargers, our team of experts will get the job done right. The time required depends on the scope of the project – TEC will perform a site assessment and provide you with a time estimate.
Join us in embracing sustainability and make your business a hub for eco-friendly customers!
Municipal EV Charging Stations
TEC is your trusted partner for installing Municipal EV Charging Stations for buses, fleets, or other public transportation needs. Most Municipal EV Charger installations involve Level 3 EV (50kw or 75kw) Chargers. We will send a team of EV Charging experts to perform a site assessment to determine the scope of work required. We will provide you with a time estimate and ensure that you face minimal downtime.
TEC is here to help your community seamlessly transition to electric transportation and reduce its carbon footprint!
Choose TEC for Your EV Charger Installation
At TEC, we're an innovative company that is proud to contribute to a more sustainable future. We have a team of electric vehicle experts that can handle your EV Charger installation project from start to finish. We specialize in installing Level 1, Level 2, and Level 3 Tritium EV Chargers. Whether you need a residential, commercial, or municipal installation, TEC is equipped with the team and resources required to provide you with a solution that meets your needs.