Fuel Management Systems & Dispensing Services
Incorporating a fuel management system as part of your fueling operation allows you to have more control over your own fuel. 
With our fuel management and dispensing services, you can also improve costs, efficiency, security, and even your reporting. 
Here's how fuel management systems help your business: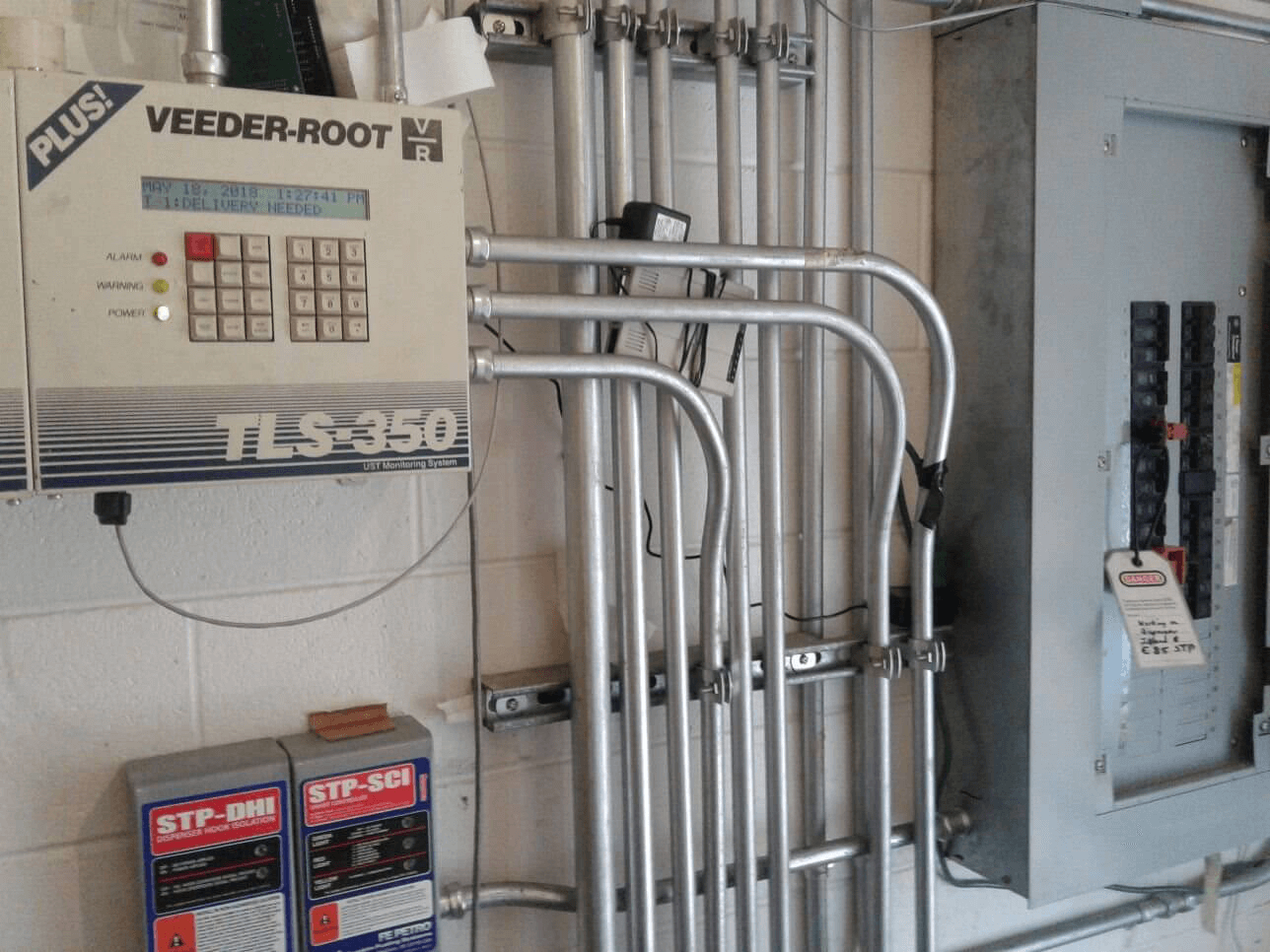 Saving Money with Fuel Management Systems
Leveraging Modern Technology
Using modern fuel management systems leverages technology to capture and relay information in real-time allowing you to make important operational decisions that ultimately reduce your fuel costs.
Improving Costs Beyond Just Fuel
Fuel management services also improve operational costs. The fuel dispensing process allows you to become better optimized and efficient. Because operating costs are a large expenditure, any reduction to overhead expenses benefits the bottom line and annual budget.
Investing In Your Organization
Fuel management systems do come with an upfront price but they can quickly pay for themselves via reduced fuel costs in the near- and long-term. It's well worth the investment when you take advantage of the capabilities offered by a fuel dispensing system.
Saving Time & Energy with Fuel System Automation
A modern-day fuel management system or fuel dispensing system doesn't just control fuel usage, it also works to automate the procurement and sale of bulk fuel.
Fuel system automation can help with:
Inventory management
Fulfillment
Compliance
Forecasting
Fuel management systems are customized based on your needs and can even include features like user interaction monitoring, alert systems, anti-theft management and more. The integration of hardware and software along with web based dashboards makes fuel management both more advanced and easy to operate.
Improved Data & Reporting
Today's fuel management systems can streamline data, minimize human error, ensure informed decision making and identify areas of improvement. Record-keeping is easier to manage, and vehicle performance improvements are expected as well. Even the smallest details are traceable with our fuel management systems. 
With fuel management systems, you know exactly what you have and where it's going. This technology makes it easy to pull reports and records, analyze data and look for ways to improve and further reduce your fueling costs, or pinpoint the source of fuel losses if amounts are ever in question.
Improve Your Costs & Operations With A Fuel Management System
Whether it's a marina, a medical facility, a school fleet fueling operation or a commercial facility, we are uniquely equipped to design and implement a fuel management system for you.
As a full-service petroleum services and environmental consulting firm, we have decades of experience providing solutions to a wide range of clients. We're proud to offer expertise in fuel management systems and fuel dispensing systems.
Here are some of the brands we service:
Fuel Master
EJ Ward

Gasboy

MultiForce

PetroVend

GIR
Read more about GIR services in Maryland or Virginia. 
Discover the benefits of a fuel management system for your organization today. Click the button to get more information: