The Total Environmental Concepts, Inc.'s (TEC's) leadership team is comprised of a highly qualified and experienced group of professionals with diverse backgrounds. TEC's extensive human resource pool, led by the following management team, allows us to match our staff with our clients' needs for each program/project undertaken.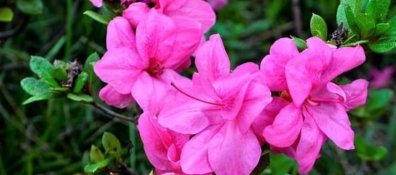 Mary Anne Faudale
President
Mrs. Faudale is the new President of TEC as well as the Director of Operations, bringing over 38 years of experience in the petroleum construction industry to the firm. 
In her current role she works closely with the founders, the Director of Finance as well as the rest of the management team to focus on business development, contract management, and financial stability.  She has an active role in bid preparation, estimating, and final submission process. 
She oversees the day to day operations in the petroleum construction and service division but isn't shy to rise up to the occasion and take up the role of the Project Manager when needed.  She is extremely knowledgeable when it comes to regulations and regulators in the Washington/Baltimore Metropolitan Area and beyond.
Todd Patterson, CPA
Chief Financial Officer
Mr. Patterson is an officer of the firm and has a Bachelor of Science degree in Accounting from Widener University and is a Certified Public Accountant (CPA) licensed in Maryland. Todd is responsible for the financial performance of TEC and it's subsidiary, UXO Pro, Inc. Direct responsibilities include managing the Finance, Administration, IT and Human Resource departments and maintaining the banking and insurance relationships of TEC. 
Todd has over 25 years of experience in the financial industry and has provided strategic and financial direction while serving in multiple roles including as a partner at a regional CPA firm, a CFO of a multistate for-profit private company and as Director of Finance for a multistate non-profit organization. Todd has also served on several local non-profit boards and is currently serving with Montgomery County Little League.
Barb Patterson
Corporate Secretary
Barb Patterson performs Corporate Secretary duties on an as needed basis. Barb provides guidance on human resources activities at TEC including career development, employment related policies and recruitment/retention strategies. She also acts as the Corporate Compliance Officer to ensure regulatory responsibilities are complied with.
Tokes Adesida, CPG
Branch/Operations Manager
Mr. Adesida is a Certified Professional Geologist, a Senior Level Environmental Scientist, and the Branch Manager of our Springfield, VA office with over 30 years of experience in environmental consulting, subsurface.  Mr. Adesida is involved in all phases of environmental and remedial construction projects, from proposals through implementation, design, and close out.  As a Lead Geologist he has provided field oversight, design, and documentation support on various projects involving the RCRA/CERLA process while adhering to Federal, State and local regulations.  His day to day operation includes remedial actions, site assessments, investigations, monitoring, analysis of data, cost estimating, technical support, construction oversight, restoration and remediation, as well as operation & maintenance. Mr. Adesida has directed and supervised environmental investigations at hazardous waste sites and petroleum-contaminated sites for the Army Corps of Engineers- Baltimore District and worked successfully with real estate developers to prepare Corrective Action Plans, Voluntary Cleanup Applications for sites in the Washington/Baltimore Metropolitan Area.  He was directly involved in the delineation of contaminant plumes, using groundwater fate and transport models, and performed risk assessments.
AnnMarie Weaver
Petroleum Service Manager
AnnMarie has over 16 years of experience in the petroleum service and maintenance industry. She manages the service technicians and works closely with the dispatcher to organize service requests to ensure an orderly workflow.  She takes ownership of customer issues and follows up on project challenges.  Annmarie adheres to defined service operating procedures and reviews each work order and associated reports for accuracy.  Improving the overall customer service experience for her clients is her highest priority. 
Theodore (Ted) E. Bedell, III CHMM, CPG
Founder
Mr. Bedell is a founder of the firm and is responsible for the management and oversight of estimating, and provides support and mentoring to project management/operations. With a Master's Degree in Geology from East Carolina University, and over 30 years in the industry, Mr. Bedell is charged with imparting this knowledge both to the customers and more junior staff to include project management, resource allocation, and financial review of projects. He has been directly involved with hundreds of Phase I and Phase II property environmental assessments as well as the inspection of millions of square feet of building space for asbestos and other hazardous materials. Mr. Bedell is a Certified Hazardous Materials Manager (CHMM), a Certified Professional Geologist (CPG) and is an active member of Associated Builders and Contractors (ABC).  Given his years in the industry, Mr. Bedell also plays an important role in customer management and business development.
John R. Ray, CIH, MS
Founder
Mr. Ray, one of the firm's two founders, oversees the company's business development team and the environmental consulting programs. Mr. Ray holds Master's Degree in Environmental Engineering from The Johns Hopkins University (BA in Geology, University of Pennsylvania), and his professional environmental consulting experience includes program/project management, environmental remediation system design, corrective action plan development and implementation, site characterization plans, Federal and State regulatory compliance, environmental planning, and stakeholder outreach. Mr. Ray currently serves as a technical expert to the Virginia Department of Environmental Quality's (VDEQ) State Lead Program (TEC is in its 16th year of providing services to VDEQ). Mr. Ray, a Certified Industrial Hygienist (CIH), has over 30 years in the environmental industry starting as an environmental compliance officer in the US Army, and has also served on the boards of directors for several non-profit organizations in his hometown of Alexandria, VA.